BARKtoberfest 2019
Date/Time
Date(s) - 10/12/2019
8:30 am - 1:30 pm
Location
Gilbert Town Center
Categories
Featured Dog for BARKtoberfest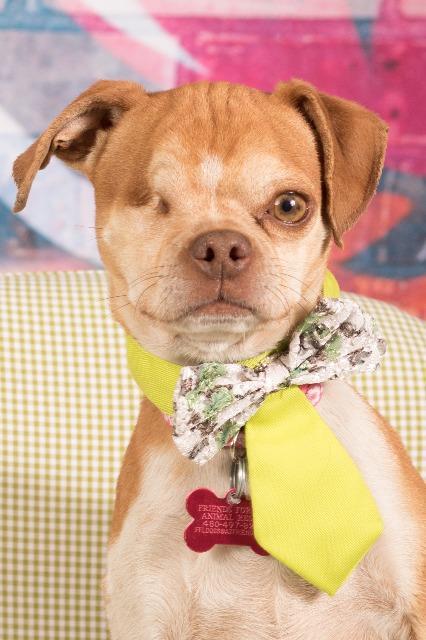 Willie is a fun affectionate little 5 year old Chihuahua who arrived at Friends for Life as a stray.  Willie has one eye that was surgically removed prior to his arrival.
After observing Willie and taking him for medical testing, it was confirmed he had a liver shunt.  After attempting non-invasive ways to treat Willie, it was determined he would need surgery and his prognosis would be good, considering 95% of dogs receiving the surgery are clinically normal within four to eight weeks post surgery.
Willie received the surgery in early September, and is having an excellent recovery in a Friends for Life foster home.
Thus far, Willie's medical expenses are over $5,000 and he is expected to be medically cleared, just in time for BARKtoberfest!