Community Programs
Friends for Life is proud to be part of the Gilbert, and wider local East Valley, community, and we want to help where we can with programs and resources. Whether you're in need of help with spay & neuter costs, with vet bills, or with finding new pet-friendly accommodation, we hope the information below will help.
If you need help with vet bills, we've seen these two posts on various social media – please investigate to see if you can get assistance with any of these! You can also apply for Care Credit – visit this link to find out more.  You can also do a Google search for "veterinary care financial assistance" and there are quite a few options to check out.
Waggle is the trusted safety net you need when you cannot afford a veterinary bill. www.waggle.org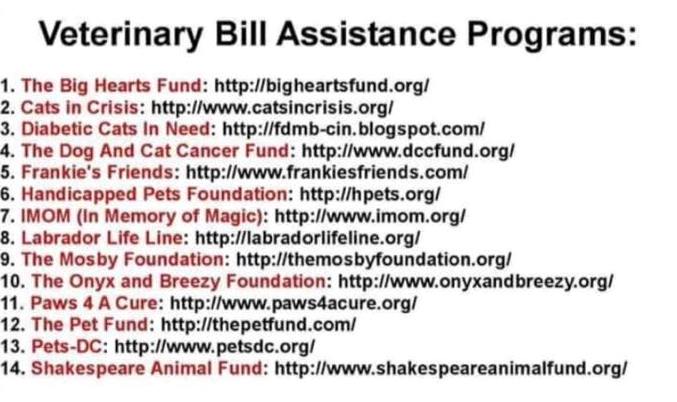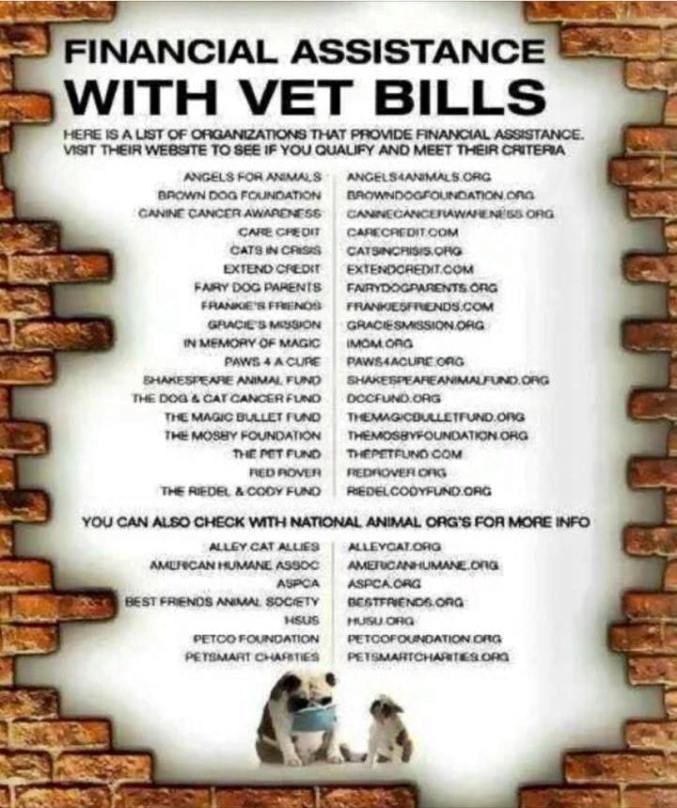 Our Low Income Spay & Neuter program assists low income families with getting their dog or cat altered (limited number per year). If your household income is $50,000 or less, you may qualify for our program. In a few easy steps, you can spay or neuter your pet, and save countless lives in the process!
How Does it Work?
Complete an application, mail it in or drop it off, and if you are approved, you will receive a voucher to spay or neuter your cat or dog. What does it cost you? Just a minimum $15.00 donation per application (cash or money order only).
Simply take the voucher to one of our approved clinics in Mesa, Tempe, or Chandler, and let the clinic handle the rest. We will provide a list of clinics when we mail out your spay/neuter voucher. Applicants are responsible for rabies vaccination fees and pain medications if needed.
Our participating clinics provide vaccinations and pain medications at a very reasonable cost. All vouchers must be redeemed within two months. This program is organized and managed solely by Friends for Life Animal Rescue. 
This spay & neuter program is not available for feral cats, but please contact our shelter at 480-497-8296 about other possible programs that might be available (i.e. Project HART). This program is for owned animals only – not available for stray dogs or cats.
Think You Qualify? Apply Today
To apply for this program, download the application then either  mail or bring the completed application to Friends for Life Animal Rescue during office hours.  Please note that certificates will not be issued when you drop off your application.  Applications will be evaluated for compliance with our program and certificates will be mailed. If your application is not approved, it will be returned with your donation.
 Thank you for joining our mission to prevent animal overpopulation and diminish animal suffering.
Moving does NOT mean losing your animal friends! MANY rentals accept animals of all kinds, it just takes some extra time searching.  PLEASE consider these resources if you are facing foreclosure and need to relocate, before trying to re-home your animals.
My Apartment Map is a website that will help you search for pet-friendly apartments so that you do not have to give up your best furry friends.
Gilbert Dogs will offer 50% off their dog boarding rates for families facing foreclosure, eviction, or an unexpected move (with a 60-day window for this special pricing) www.nocages.dog
PACC911 brings together the many animal welfare organizations throughout Arizona, most in Maricopa County, by uniting them and offering opportunities to work together for the greater benefit of the animals.
They aid their partners by lifting their burden with some of the challenging behind-the-scenes work that comes with animal rescue so they can do what they do best: save and rehome displaced pets in need.
Friends for Life Animal Rescue is a partner of PACC911 and we wanted to share their Resource page with you.